What it Job Satisfaction?
Job satisfaction is one of the more researched subjects within workplace psychology. Also linked to many different psychological issues, from anxiety, to leadership or even job designing. At the end of the day, There is no work without a life. When specific factors come into play, the workplace will not only become less gruelling but an enjoyable place to be.
Keeping in mind job satisfaction will vary for every person. We will discuss the main ground rules to build a healthy workplace. These trends show what new generations require. Avoiding discussing deeply scientific approaches most of us already know, such as Maslow's hierarchy of needs (1943) or Herzberg's hygiene factors (1968).
A recent study by SHRM, Society for Human Resource Management, shows that only 38% of the workforce is very satisfied with their current job while 51% is somewhat satisfied. A stat shows two out of every five persons are willing to look for new opportunities in the upcoming year due to job dissatisfaction. It is hard to understand our current situation.
The importance of Job Satisfaction
A person's attitude or thoughts will affect their behavior. It can cause someone to underachieve or overachieve in their personal and professional life. It will also impact a person's well-being. If you are spending most of your time at work the repercussions in your personal life will be reflected in your mental and physical health.
Employee performance -Many studies have been carried out to analyze the famous phrase, "a happy worker is a productive worker". Most of them show that job satisfaction doesn't have a direct impact on performance. The study shows if there is a greater level of performance required in the job will increase job satisfaction. Most low-performance jobs are carried out for economical survival reasons, whilst on the opposite side would include the self-actualization factor.
Employee absenteeism – Also, it is a common belief that unhappy employees will have higher absenteeism. It is not that they won't show up to work as they need to earn money. But the survey shows a satisfied employee is more likely to show up even if they have a cold.
Employee turnover – An engaged employee has no desire to leave their current position unless it is due to illness or relocation. Less satisfied employees will seek new opportunities as they do not wish for a future at their current job.
The 6 Job Satisfaction variables
Diverse surveys show different categories when evaluating satisfaction. For example, the CNBC survey includes: pay, recognition, opportunities, autonomy and meaning; While the Chopra Center survey includes respect, praise, recognition, engagement and life satisfaction.
1. Shifting power balance in the workplace
In the same way, we saw a shift in all businesses to be consumer-centric. Now, there is a shift in the power balance within the workplace. From an employer-centered atmosphere to an employee-centered atmosphere. As pay is not the only determinant of an employee's motivation, employers have given the power to attract and retain valuable talent. This is the only way to create a top-performing team.
2. Employee salaries and market value
Keep in mind that people have it easy to find out their market value. It is just a couple of clicks away. Market value is a combination of your specific job title, number of years of experience, education, specific skills, and even your location. People will not only leave the business because someone else offers them more, but because they feel undervalued.
3. "Appreciation is always appreciated"
Maybe you rather have a small monetary unpublicized bonus than a company-wide email sent to the company about your excellent job, but you must admit recognition changes your day, week, and month. It is not necessary to give continued positive recognition, but do not forget "appreciation is always appreciated". This is why in most surveys this ranks as being one of the most important ones.
4. Quality relationships
Interpersonal relationships play a critical role in building a team. The relationship between you and your supervisor is key , but do not forget the rest of your team. Now due to remote working, it becomes harder.
To help people go the "extra-mile" you can follow some simple strategies, showing qualities of being honest, respectful, managing emotions and staying positive will create an environment for your team to grow.
5. Trust up and down the hierarchy
The Society for Human Resource Management (SHRM) relates the lack of trust between employees and management to an "atmosphere that lacks psychological safety." If a worker does not trust the guidance of their direct supervisor to provide opportunities of personal and professional growth their satisfaction will decrease. A good best practice to solve this would be to conduct a 1:1 meeting to strengthen personal bonds. At the end of the day, by understanding each other, the synergies will occur.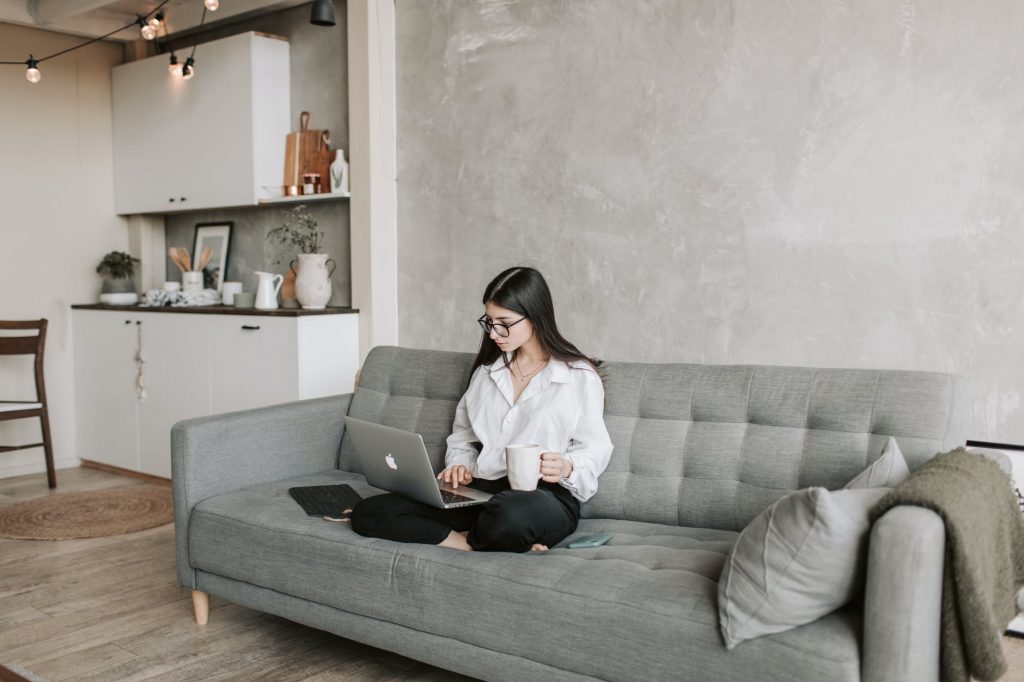 6. Flexibility and autonomy
The trend of micromanaging people has come to an end, together with the flattening of hierarchies. Why should you tell someone when and where to work? As long as the person is engaged, responsibility kicks in and work is done without friction. Job satisfaction is achieved only if life satisfaction is acquired. Letting your employees find their work-life balance, satisfaction will increase.
A final note on Job satisfaction
Now you know the basics of what makes your employees increase their job satisfaction – and help you build a higher level of performance between your teams.
How can you measure and keep track of your company's engagement?
Nailted is a web-based product that will help you integrate engagement metrics, including satisfaction, into your company. If you'd like to discover how Nailted can help you leverage your employer branding to attract and retain top talent book a demo with one of our team experts.