The average person spends one-third of their life at work–amounting to about 90,000 hours. That's a lot of time and the unfortunate reality is that 85% of people are disengaged at their jobs. That represents quite a significant loss in productivity, efficiency and more – not to mention, a depressing insight for employers and businesses.
One way that businesses can boost employee satisfaction is to invest more intentionally in individual employees. Even large businesses and corporations can make every employee feel valued and invested in with the right approach and strategies. And the pay-off will be significant for employers as well as employees: creating a happier, more productive workplace where everyone wins. 
In the following article, we'll take a look at why to invest in employee satisfaction and development–and how to do so, even in a company of 5,000 or more. 
Free Download: 3 Ways to Encourage Professional Development at Your Company
The Benefits of investing in employees
Now, more than ever, professionals value personal investment and development. Millennials have very specific values when it comes to the workplace, which revolves around more than just generating an income. In a survey by XYZ University, millennials were found to prioritize a number of core areas in their professional lives, including skill development, job fit, and mentorship. 
The bottom line? Your employees want to be invested in, and they expect to be fulfilled and satisfied at work. 
Here's why that's beneficial to you as their employer.
Improved outcomes
A disengaged employee can end up costing more than just lost time and productivity. Job dissatisfaction can:
Drive down customer satisfaction, especially if they have a customer-facing role. 
Damage your reputation.
Trigger a "domino" effect of dissatisfaction in the workplace, potentially causing other employees to produce less favorable outcomes for you.
On the other hand, a happy, fulfilled employee is more likely to be productive and innovative. In fact, a study from the University of Warwick showed that happy employees produce a 12% spike in productivity. And, a Gallup study showed that engaged employees are likely to result in a 20% increase in sales.
And investing in an employee's skillset and development will ultimately help them to become a more valuable contributor and higher performer.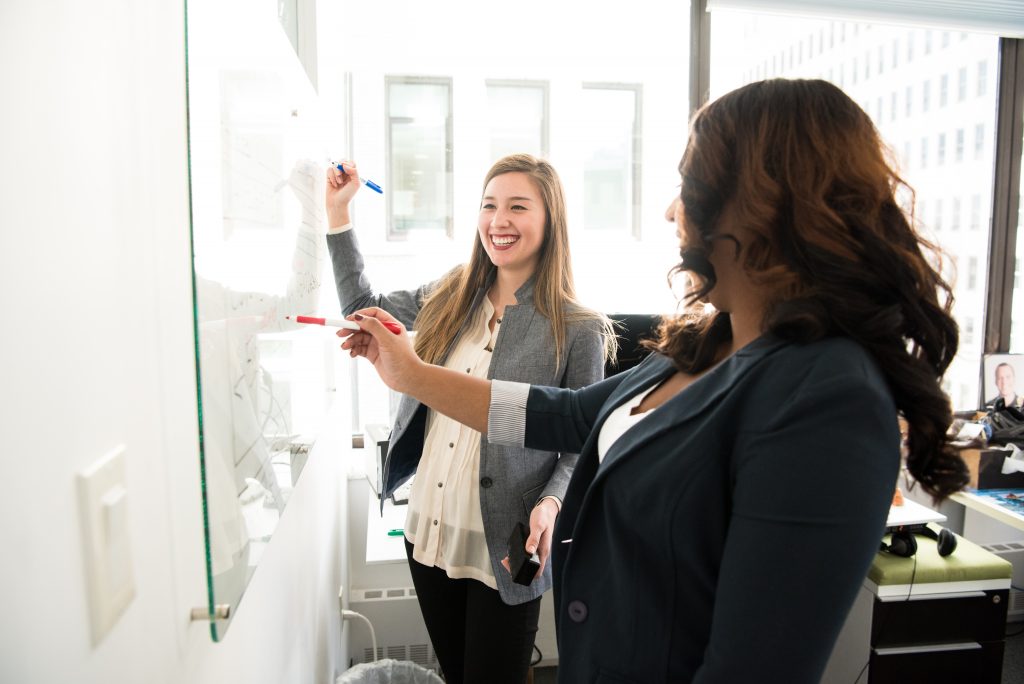 Employee retention
High employee turnover is an administrative nightmare and an enormous cost to your business. 
In fact, the cost of replacing an employee is approximately one-third of their annual salary. For an employee earning the median salary of $45,000, that amounts to a whopping $15,000 loss. And that doesn't include the costs potentially caused by reputation damage, the downturn in team morale, and more.
All that being said, high employee retention is key to running a thriving business with sustained growth and innovation. And when your employees know that you are invested in their satisfaction and growth, they're far less likely to look for a position elsewhere. 
Better reputation
Companies that seek to invest in their employees ultimately gain excellent reputations that result in growth. 
Google, for example, is famous for offering their employees stellar perks and benefits, including onsite healthcare, exceptional parental leave, and a leave-of-absence education program. They also allow employees to use 20% of their time on personal projects, which has resulted in significant innovations such as Gmail and Google Cardboard. 
The result, of course, is that Google garners an even better reputation–not just as a place to work, but as a company to trust.
Enterprise Rent-a-Car is another company that significantly invests in its employees, helping its employees to enter a growth trajectory that often lasts for their entire careers. Again, this sort of personal investment ultimately results in a great reputation that proves Enterprise to be a trustworthy, people-centered company–just the kind of company you want to rent your car from. 
How to personally invest in employees
By now, you know that investing in employees will pay off for your business on multiple levels. You'll experience higher levels of productivity and efficiency, higher retention, and a better reputation (not to mention that your workplace will be more enjoyable, which is its own kind of perk).
But how do you actually do it? What are actionable strategies to invest in your employees' satisfaction and professional development?
Ask for employee feedback
Generating higher employee satisfaction begins with actually asking your employees how they feel on a regular basis. Your team members should have consistent, ongoing opportunities to give feedback on specific projects and workflows; on other employees; on the overall workplace environment; and more. 
One reason for workplace dissatisfaction is feeling unheard and undervalued; asking for your employees' thoughts and opinions can help change that perception. 
To integrate employee feedback into your regular workflows, use Nailted to regularly survey your employees and give them an opportunity to connect with you directly, even in a large company. Nailted can help you gauge overall satisfaction and understand what might be preventing employees from being satisfied at work–and make actionable, informed decisions to increase on-the-job happiness. 
Offer special training & education incentives
Fortunately for you, today's workforce isn't just looking to show up, clock in, put their nose to the grindstone, and leave. They want to use their skills in a meaningful way–and with that, they want to develop more skills that can give them an edge over the competition, make them more valuable assets to your company, and help them become more well-rounded, developed professionals. 
Offering special training and education incentives to your employees, by using training videos to your employees for example, is a concrete way to invest in them as professionals. It also communicates that you care about their career trajectory–even if it eventually leads to a path outside of your own company. 
Here are some ideas for investing in the professional development of your employees:
Host optional half-day trainings where employees can learn valuable skills that are relevant to–but not essential for–their job roles. These may include marketing skills, writing and editing, technological know-how, and finance management.
Give employees the option to use a small fraction of their working hours to participate in an online training. At the end of the training, they can put together a small presentation that shows how this training may apply to an innovative new idea for your company. 
Offer a small amount of cash funding for employees to use for an educational opportunity–for example, online coaching, a community college course, or a conference. 
How you choose to invest in your team's professional development will largely depend on the size and resources of your company. In any case, think creatively about what your employees will value–they'll appreciate the effort and resources you put into ensuring they become excellent, educated professionals!
It is also important to make the training request process as easy as possible for the employee. Chosing a 100% digital experience should be the best option. Some providers such as Cobee offer a mobile app to employees from which they can access all their benefits and perks. In the case of training, they have a pool of money -previously specified by the company- and with just one click they can request approval for the course they want to spend it on.
Don't forget to download: 3 Ways to Encourage Professional Development at Your Company
A final note on 1:1 meetings with employees
Finally, you might want to demonstrate your personal investment in employees encouraging managers to have a regular 1:1 meeting with each one of their direct reports. Depending on the size and capacity of your company, you may only be able to do this quarterly. Still, a personal meeting will demonstrate that you care about every individual employee's experience, voice, and goals. 
Going one step further, it is by making agile weekly feedback sessions, such as the weekly Nailted Pulse, to be able to track the established objectives of each quarter.
Ultimately, your employees want to know that they're not just a "cog in the machine"– they're a valued part of your business, and their opinions, experience, and growth matter.