Giulia Miazzo, Head of People & Fulfillment at PayFit told us how they have managed to improve employee satisfaction as PayFit continues to grow at an unstoppable rate. We haven't missed a beat to tell you all about their tactics and best practices they have followed to achieve this!
PayFit is a Payroll and HR management platform, with a mission to make Human Resources easier for small and medium businesses and departments. "We are mainly focused on SMBs. At times, these companies don't even have a HR person, so the CEO has to do everything. With PayFit, small and medium companies with or without a HR team can have everything in one place, and they can also contact us for assistance."
When Giulia started working at PayFit, the team only had 8 team members. "When I first started, our team was very small. So my first challenge was recruiting and creating the bases of our company culture. We went from 8 employees to 120, and we plan on doubling that number this year."
Giulia is currently leading 8 other people in the PayFit HR team. Together they are quickly achieving their recruitment goals, while always keeping employee satisfaction as top priority!
"We want to improve employee satisfaction for everyone by adapting to all employees' needs."
Company Culture: PayFit's way to Employee Satisfaction
"When we started, we had a previously established culture in our main office in France, which we then established in Spain. Our vision is clear: we want to improve employee satisfaction for everyone by adapting to all employees' needs. It may sound cliche, but this is our main focus both for our own team, and for all the HR teams we work with for our clients."
It's clear, PayFit's is a very positive company culture, and an incredible perk to improve their employee satisfaction! When it comes to recruitment, they make sure to highlight the alignment of their values with their company culture. "Our four main values are: caring about our people, living and working passionately, staying humble, and working towards excellency."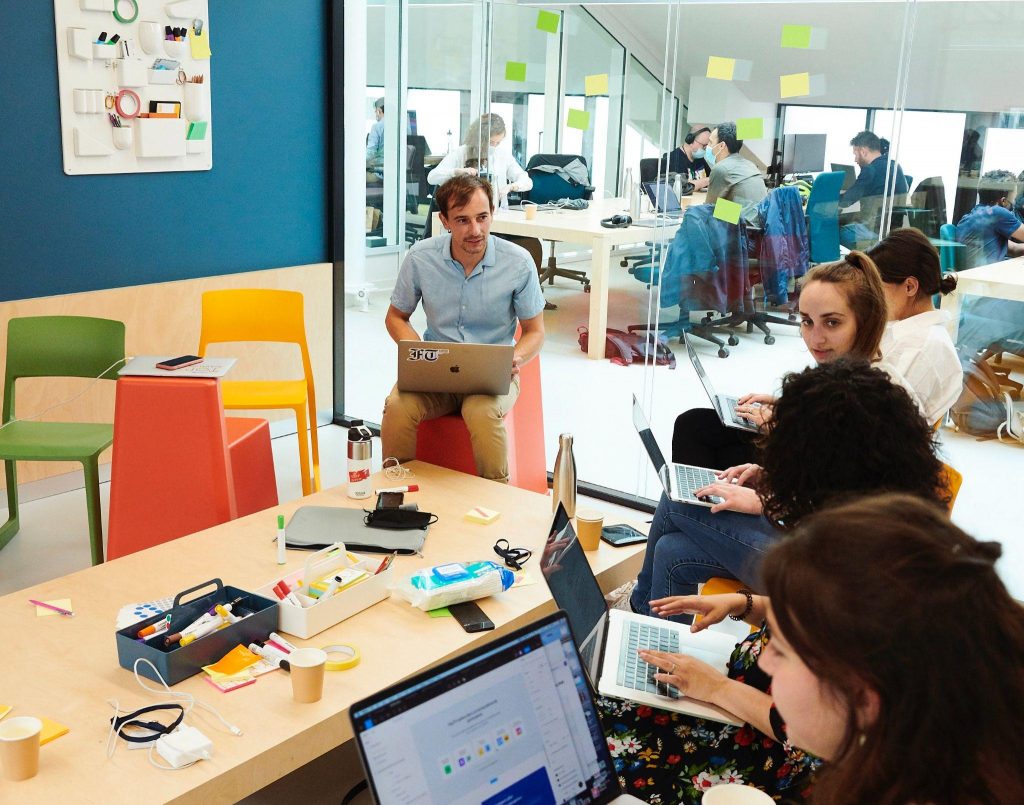 Payfit's HR challenge: Attracting Top Talent in Little Time
PayFit has offices in the United Kingdom, Germany, Spain, and France, which prompted a very rapid growth. And so, with company growth comes more employees. They've managed to hire and house more than 100 employees in 3 years!
So, how do they attract all this top talent?
They offer good benefits!

"

Understanding what your candidates want is key

: flexibility, hybrid work, benefits, insurance…".
They use social media a lot.

"

We share a lot about our culture and values on social media to build our employer branding

".



They are very open with candidates. "One of of our selectioin processes is bringing candidates into our office so they can have a coffee and a light chat with us. This is also a way to help them connect with their future colleagues before their first day".
However, attracting top talent has its challenges.
Dealing with competition:

"We want to highlight our strengths to stay above competition. There's a big fight for talent at the moment, so we want to show what we can offer".
Maintaining quality hires:

"Hiring more won't make us decrease quality. Candidates not only need to fit our professional requirements, but also our culture and values".
Offering good onboarding:

"Bringing in a bunch of people every week is hard, so we want to perfect our processes so they guarantee employee satisfaction from the start".
Keeping company culture despite diversity:

"Diversity is key for us, but we also have to make sure our culture doesn't weaken. We

embrace diversity

and work towards employee engagement to achieve this goal."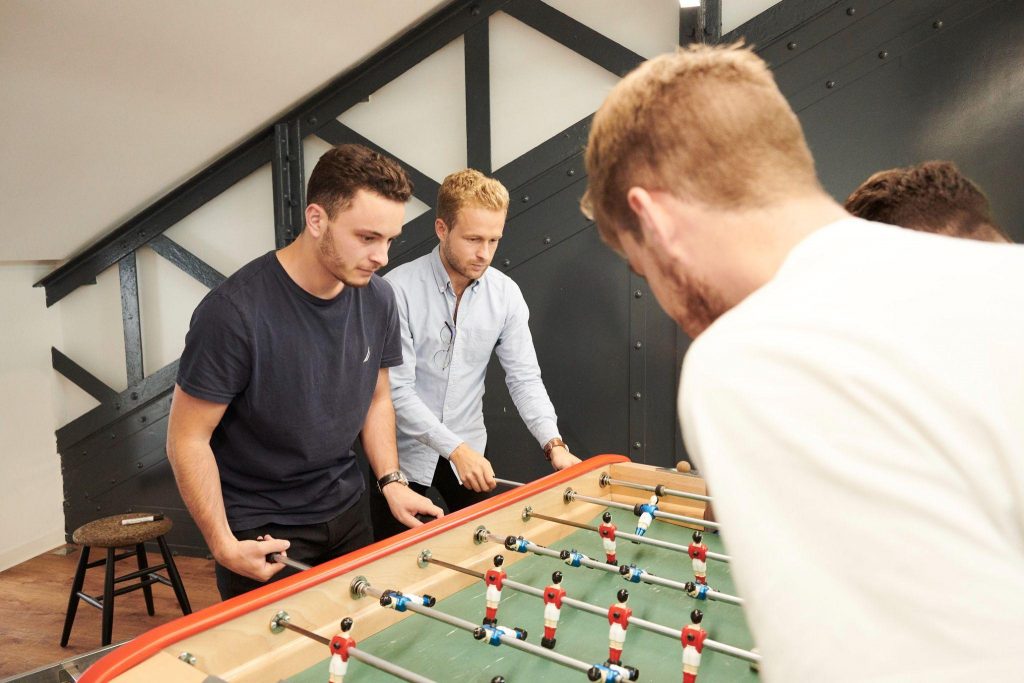 PayFit's biggest achievement: their Employee Satisfaction
Giulia confirmed PayFit's current eNPS is 82, they really are an example on how to improve employee satisfaction! "Keeping employee satisfaction high is essential, and so having such a high eNPS is one of our proudest achievements." 
To understand how to improve employee satisfaction, PayFit's HR team knows the importance of People analytics. "We collect feedback with surveys where we ask our employees about their opinions on our culture, management, benefits, salary, tools, etc. We make sure we get a 360 view on how they feel. And so, our team gathers all feedback and creates an action plan to improve employee satisfaction. We are very transparent, we want to make sure our employees understand their opinions won't be forgotten. We present results and how they will be dealt with."
So, what are PayFit's initiatives to ensure employee satisfaction in their teams? 
Since they are a hybrid workplace, they give employees the flexibility to work from anywhere they want. 
"It's not just about working from home, but also working from anywhere in the world! We obviously keep certain rules, and you have to make sure you will have the basics to be able to work. I think this has highly improved our employees' commitment to the company, but also their autonomy and trust."
Looking after their people is one of Payfit's main values. "We want to ensure we provide wellbeing in all areas for our employees: ensuring work-life balance, adapting benefits to each employee, providing for their needs…"
"It's important for our culture to have moments together. For example, we celebrate quarterly company-wide events where people from all teams can connect and share some time together. We also have quarterly team-building meetings to ease collaboration and trust."
Although they enjoy remote working, they understand the importance of bringing people together. "People enjoy working from home but they also miss being around their colleagues. Being an international company, these moments together help build both commitment and transparency."
Think of it this way: when your employees have opportunities to grow and develop their skills, aren't they more likely to stay and thrive at your company?
"I've noticed a lot more ambition recently, especially with younger employees. All they want is to grow, learn, and evolve. So establishing ways to define and support development is a challenge we are tackling right now."
"We want to make sure our employees understand their opinions won't be forgotten."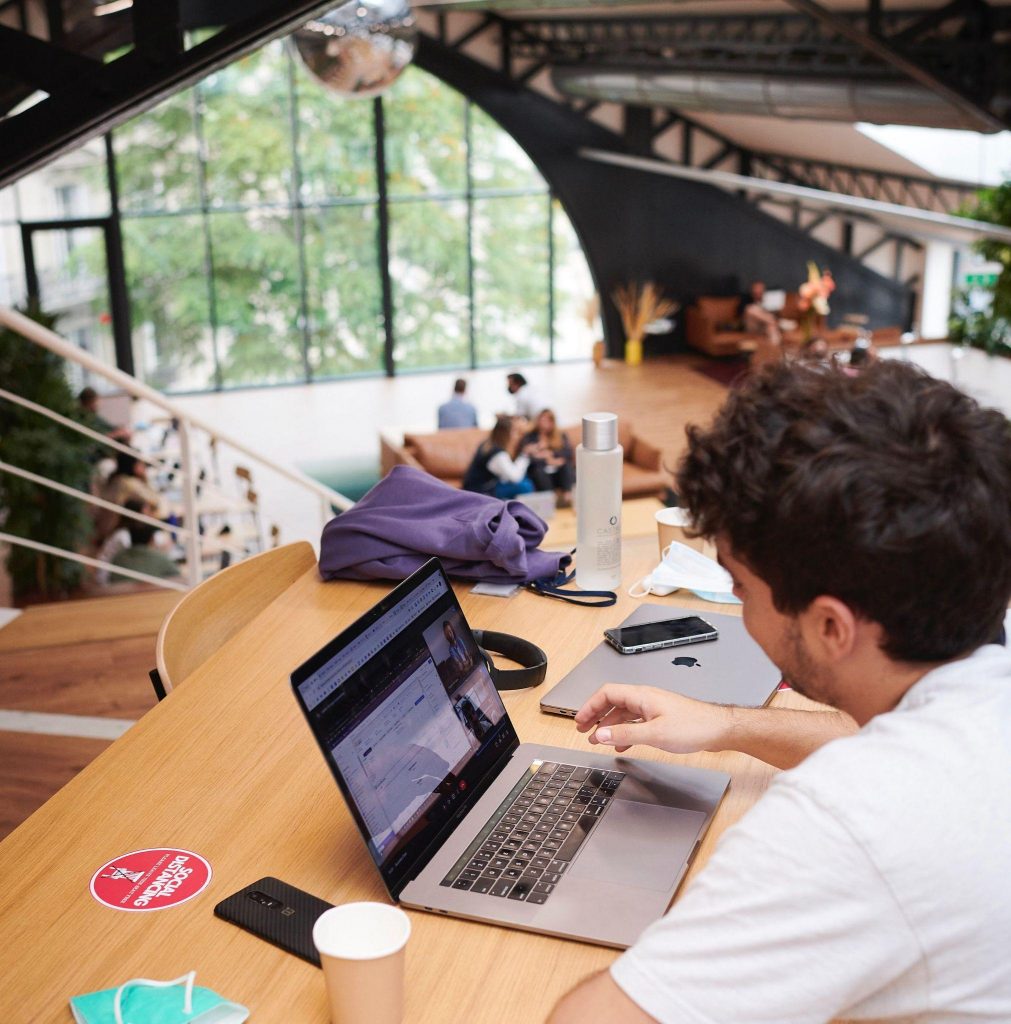 3 lessons from the PayFit's HR team
With everything we've told you, we've already seen that PayFit is an expert in improving employee satisfaction, so what lessons have we learned from them?
1. Culture can survive growth: PayFit has grown in hundreds since they started, yet their positive company culture has always remained. "With growth, there is a risk your culture will change or divide into different groups across the company. Fostering connections and collaboration, and creating moments together are good ways to keep your culture intact."
2. Employer branding is key: By opening up their doors to future candidates, they build a good reputation and employer branding to attract top talent. "Showing our culture and what a day in our offices looks like on social media and during recruitment processes really adds value for our candidates."
3. Great eNPS is possible: To understand how to improve employee satisfaction, first you need to check on your employees! "Employee satisfaction takes a village. It's one thing to hire a lot of employees, but measuring satisfaction helps you keep them long term."
"Employee satisfaction takes a village. It's one thing to hire a lot of employees, but measuring satisfaction helps you keep them long term."
How you can work on Employee Satisfaction
If, like Payfit, you are looking for ways to improve employee satisfaction, you should know that the foundation must be built on measurement!
1. Evaluate your current situation: is it good, could it be better, what aspects are impacting satisfaction the most?
2. Make sure you have a good process in place to help you measure employee satisfaction over time and the impact of the actions you take. How else would you know what your employees need and whether your actions are having an effect?
Nailted helps you measure your employee satisfaction, detect where you need to work and know how your actions impact by collecting information from your team with lightweight feedback loops. 
Book a demo and one of our People & Culture experts will help you improve your employees' satisfaction. And most importantly, get started right away!