María Ángeles Aguilar, the current People Director in Nailted, sat down with us when she was working for Big Buy to tell us about how a changing company culture can benefit businesses.
María Ángeles started working with Big Buy in 2019, after she talked to the CEOs about her concept of a changing company culture at a start-up conference. This was an idea they hadn't heard before. "We talked a lot about what People and Culture meant for them, as well as how their Human Resources department was being managed in 2019. I told them about my vision and how company culture should always be evolving and changing with society. It was a new view for them."
3 years after joining Big Buy, she tolds us that leads the HR department. "Our HR department is composed of 5 people currently, and we are putting a special focus on development, labor relations, and recruiting."
"When you grow older, you remain the same person, but your personality and values evolve. Your company culture should change and grow too."
Priorities for People departments: A changing company culture
When talking about priorities for current People departments, María Ángeles has a clear idea: businesses need a changing company culture.
"I have a special view of HR, different from what people usually believe. Although, luckily the pandemic has allowed a lot of changes in this area. Firstly, I don't believe in values for a HR department or a company. If you have a set of values, you will base everything on these fixed ideas and only hire people with this same mindset. Yes, you should have an essence and a mission that never changes. But in my opinion, you need a changing company culture that's always evolving with society and the team. When you grow older, you remain the same person, but your personality and values evolve. Your company culture should change and grow too."
With a philosophy that highlights a changing company culture, it's no wonder María Ángeles agrees that organization, transparency, trust, and communication are her other main priorities leading a HR team. "My main priority is keeping an Agile work methodology that is organized, transparent, and provides trust and autonomy to employees. In our day to day, organization allows us to keep a smooth communication so we always know what's going on."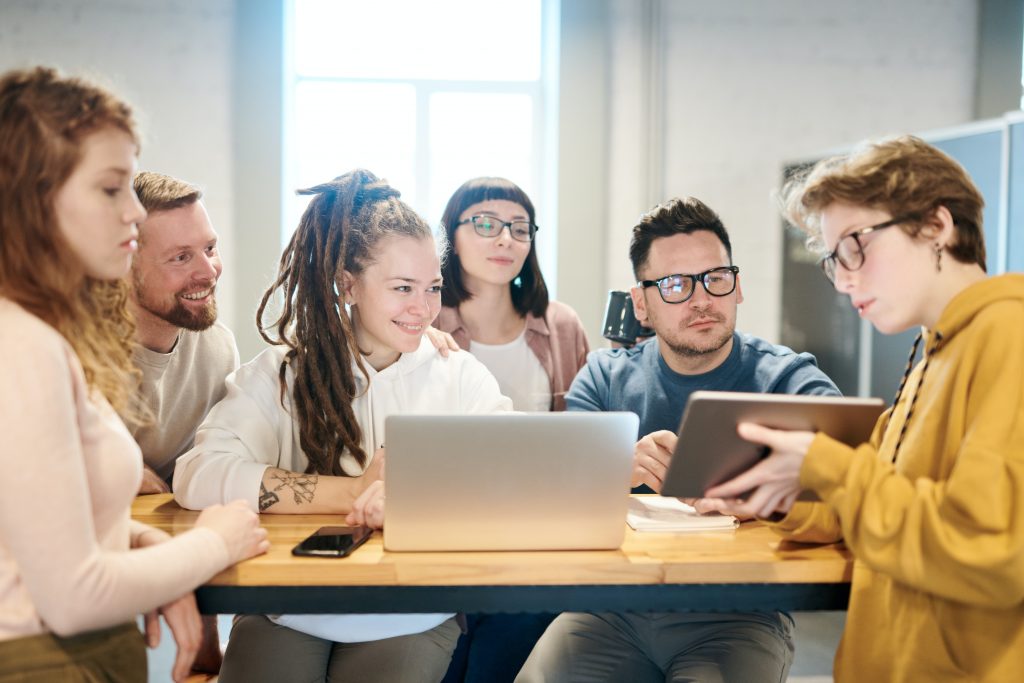 A new approach to employee engagement for Big Buy
When María Ángeles joined Big Buy, they had 120 employees, but no Agile methodology implemented. And so, they decided to focus on creating a methodology that worked for them and promoted employee engagement.
"We started the change by setting up OKRs for our company and team. We stopped working with fixed tasks, and focused on projects that we could be responsible for. This initiative allowed us to promote employee engagement and help our teams take accountability for their tasks, creating trust. This is the basis for every department, focusing on work methodologies and continuous improvement. That's how you create a culture."
However, working in an already established company, changing company culture isn't an easy task. "People are naturally reluctant to change, especially in companies that have been around for so long. Our first priority was to create engagement between older employees and help them understand why their previous methodology wasn't adequate, and how changing company culture would improve processes. And so we moved on to a project-focused strategy that is aligned with the company and promotes engagement and commitment between all employees."
As it turns out, their changing company culture strategy actually helped when the pandemic came around! "As our CEO Salvador Esteve said, When the pandemic started, we were in our best moment. We were already focusing on this change and so, when we made the switch to 100% remote work, our employees were committed to their objectives and projects. Everyone knew what their department needed and what their responsibilities were, so organization came very smoothly."
Maria Ángeles' input: The importance of measuring employee satisfaction
"Measuring eNPS is very important to understand if your employees are satisfied with their work, as well as whether you are providing enough for them. We collect feedback through surveys, 1:1 meetings, internal newsletters and 360 evaluations at all levels."
However, when measuring employee satisfaction, María Ángeles highlights the importance of safe communication for better and more honest outcomes. "Communication needs to be smooth and flowing organically. If it's forced, it won't be right. I'd rather sit and have a coffee with you to find out what's wrong, than set up a meeting with HR."
So, what has been the outcome of this feedback culture? The implementation of people-focused initiatives, such as 4-day weeks and flexible hours.
"Our priority is listening to our employees and their needs. There are obvious differences between employees: those who have responsibilities at home will need a better work-life balance than those with no responsibilities. We want to listen to everyone and understand what they need and how we can increase their employee engagement. As long as you keep working and reaching all your goals, we will do everything in our power to accommodate you."
"As long as you keep working and reaching all your goals, we will do everything in our power to accommodate you."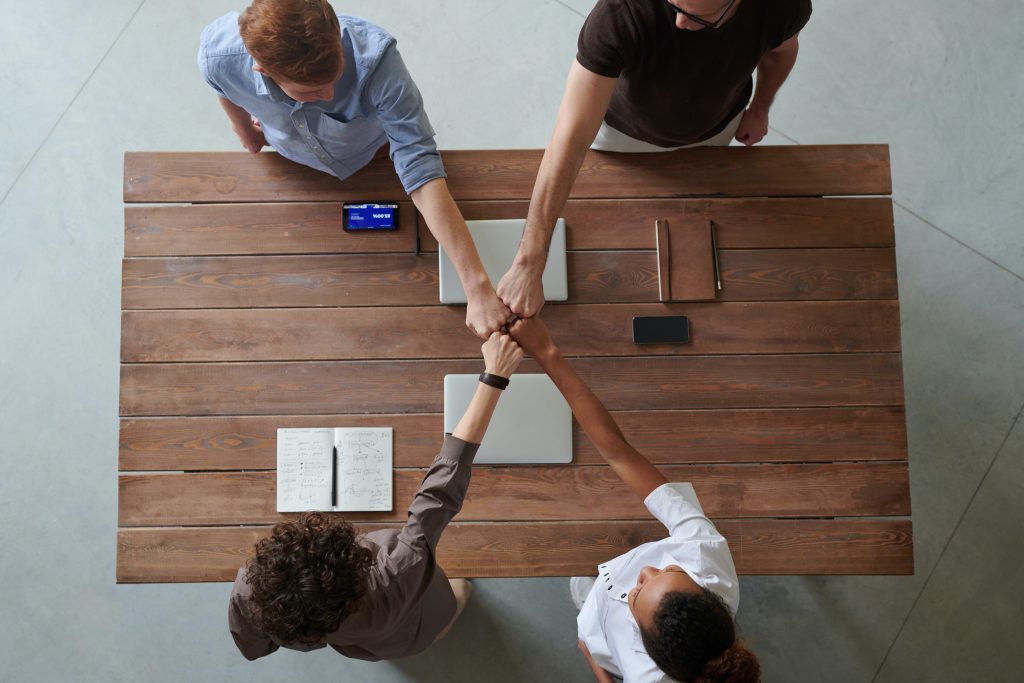 Predictions for the future of People & Culture
While encouraging a changing company culture, María Ángeles highlights the need to adapt to society for the future of People & Culture. "Experts can expect a lot of challenges. The world is changing to an extent that nobody knows yet, and so these changes will affect us in our personal and professional lives. Adapting to society at the pace it's evolving is hard."
So, what can People & Culture experts do?
1. Measure satisfaction and listen to your people: "Firstly we have to measure satisfaction and gather feedback through time so we understand what has worked, what hasn't, and what can be improved in the future."
2. Understand your business: "In order to establish a context for your company, you need to understand your business completely: logistics, accounting, marketing, leadership." Truth is, employees from all areas of the business can contribute to complete your People strategy. "I'm all in for mixed backgrounds in HR. For example, someone with an IT background will understand people in the tech industry a lot better, and know how to manage tech teams well."
3. Embrace a changing company culture: "Think of culture and values as a person. An adult never has the same values they did as an infant or a kid. So why should companies be any different? Companies should evolve and change through time as they grow and bring in new people, and we should embrace that."
In your changing company culture, embrace proximity and walk your people through change. Keep communication flowing with tools that provide channels to foster a positive feedback culture.
Tools like Nailted can help with that. Gathering your employees' thoughts through light feedback loops, and then collecting all data for you in easy reports. You will always know exactly what your team needs! Book a demo with our team of experts to see it for yourself and enhance your changing company culture with the help of your employees!