Employee engagement and digitalization in a VUCA environment is key for companies that want to survive and be competitive. Challenges that do not go unnoticed by HR leaders. These leaders know that they have to be close to the business, know it very well and be alert to the needs of employees and the company itself. This is where the combination of OKR and Scrum becomes truly powerful.
Being close is to get a 360-degree view of the business and the context that allows HR leaders to understand the new ways of working. In this way, and relying on creativity to achieve innovation, new forms of co-creation with a shared purpose will be driven. 
Digital HR: Facilitating change management
Technology is a great ally in a change in which very different generations intersect. That is why the role of HR, experts in change management, transversality and people, has become key to driving the digital transformation of organizations.
To lead this transformation while being innovative, we must reinvent ourselves, be reactive to change and take advantage of the digital revolution as a competitive advantage. Therefore, there are already many HR leaders seduced by the OKRs and Scrum methodology.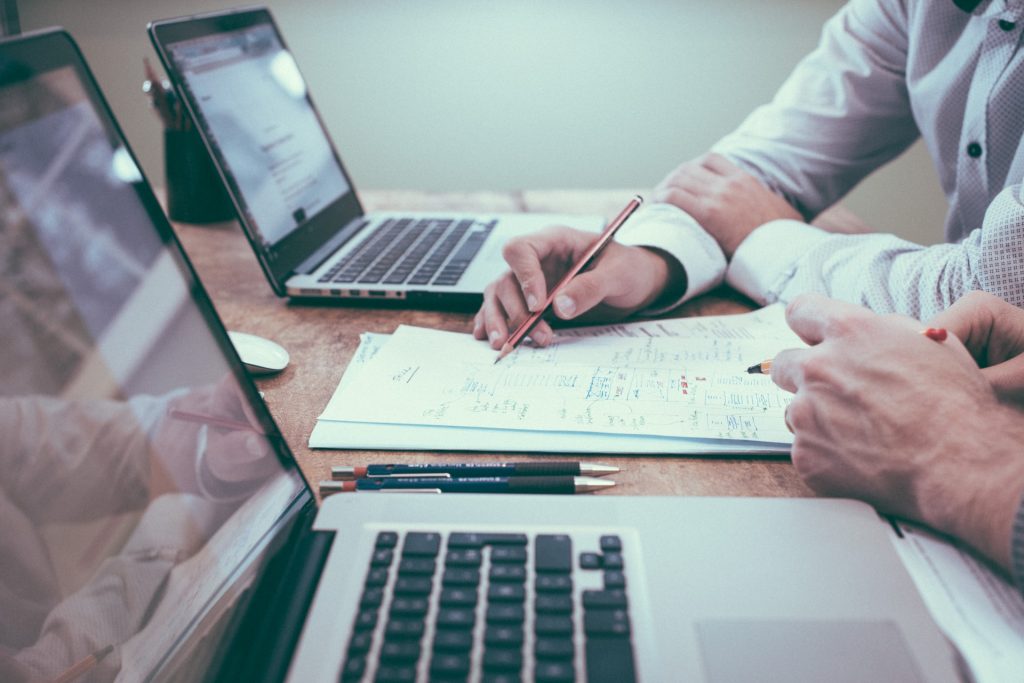 Digital transformation is like a process of seduction at all organizational levels, achieving a global vision and a common goal. But if you don't have a good culture, no transformation has any place in a company. Today we see how certain companies have strengthened themselves by this transformation. These companies had and have a strong company culture.
"Tell your employees to lay a stone in a certain way and they won't feel involved. Now, tell them that together you will build the tallest skyscraper. That's when team members will walk beside you, they will care about the vision and mission as if it were their own."
This sentence is the perfect example of a strong and committed company culture. To start building this company culture, you need to re-establish structures, processes, and methodologies and implement the necessary digital tools. All these adaptations must be the means, not the end of digital transformation.  
The success of the combination of OKR and Scrum
Scrum helps to achieve OKRs. That is why the OKRs methodology combined with Scrum, as an agile methodology, is key to the correct performance of any project.
Scrum:

at the beginning it was a working methodology for software development, but it has proven to fit in any area. Finance, administration, even HR teams can benefit from this methodology. The possibilities are endless. 



OKR:

provide an easy way to create an alignment structure for the organization, teams and team members. They are a framework for setting and communicating objectives and results in a company. First and foremost, OKRs set a purpose.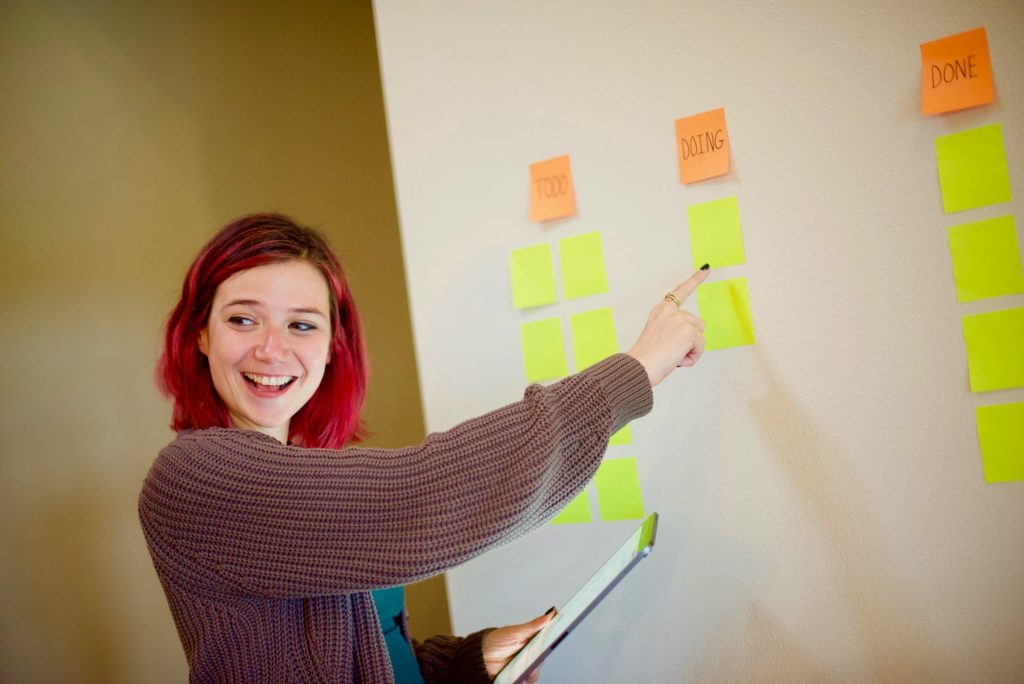 In this context, Scrum deals with the daily tasks that help us get closer to our objectives. OKRs are generally defined on a quarter-by-quarter basis; we don't recommend a longer period. In addition, OKRs should be directly related to the business purpose. 
OKRs offer autonomy to team members, empowering them and giving them the opportunity to grow professionally. In addition, the organization of work on OKRs increases the confidence of the members to achieve the common goal.
"Everyone is against micromanagement. But macro-management means you're working on the big picture but don't know the details."
OKRs focus on results, i.e., they give us the overall vision of where we need to get to in the coming months. While Scrum gives us the roadmap of how we should achieve it, it is the micro-management.
OKRs defined, let's go for the Sprint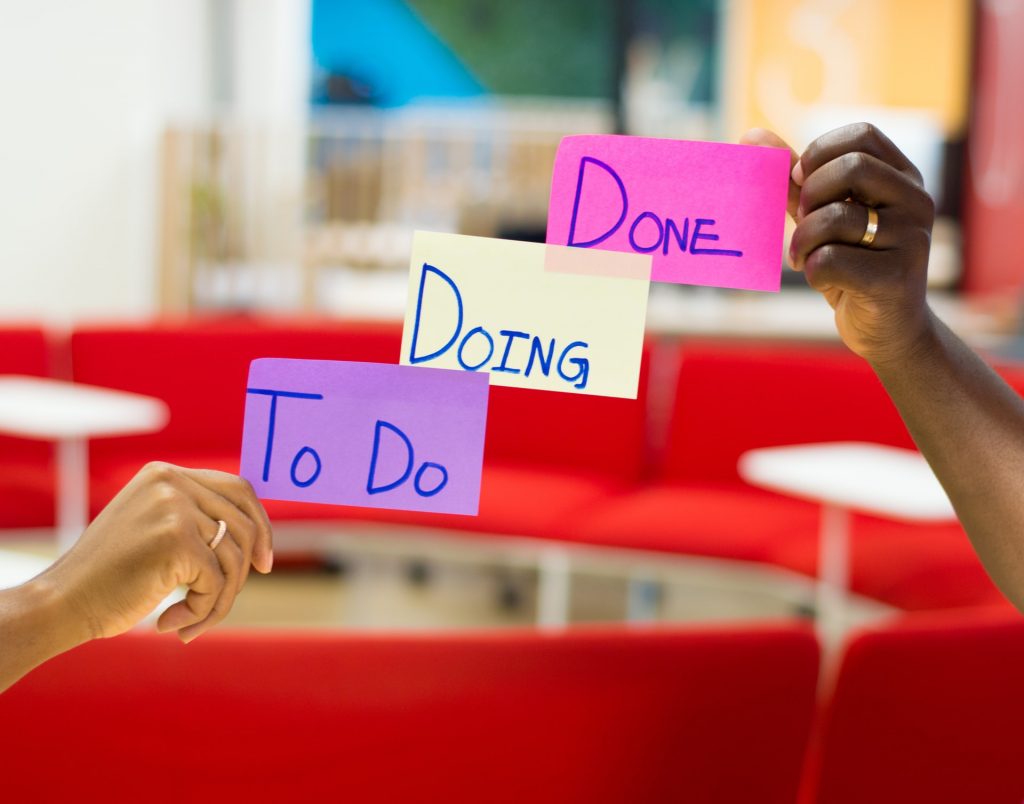 OKRs and Scrum are a powerful combination, as they complement each other perfectly. Once we've defined the OKRs for the first quarter, we should carry out the so-called sprint, the heart of Scrum, preferably at the beginning of the week. 
This process begins with the sprint planning and ends with the sprint retrospective. The first thing to do is to define a time interval, which, depending on the team in question, can range from one week to a maximum of one month. 
Then, during the sprint, we have to set the tasks that will help us achieve the objectives defined in the project. At the end of the sprint, we will communicate if the task has been solved, if it is in process or if, on the contrary, we haven't started with it. Let's say it is like a short term obstacle course, if we overcome the obstacles and reach the finish line we will be closer to winning the championship.
Scrum mode catch up meetings
The scrum methodology also provides us with catch up daily meetings of no more than 15 minutes. It is also possible to carry out these working meetings in a more agile way by means of a chatbot. In these Scrum meetings, each team member answers three questions in a clear and concise manner: 
What did you do yesterday?

What will you do today?

Are there any impediments?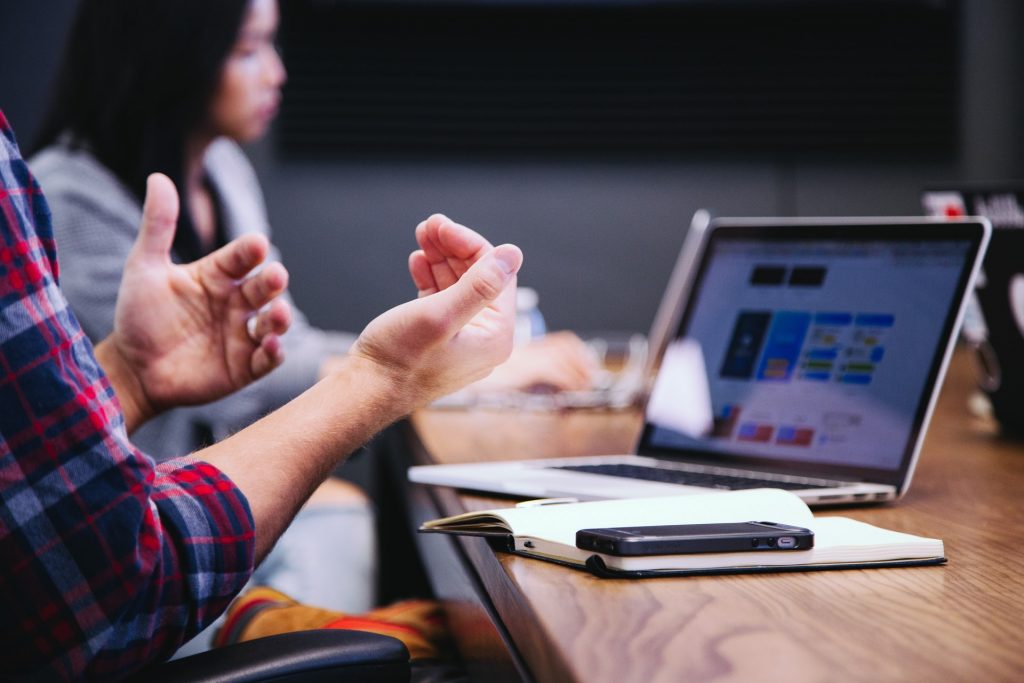 In this way, all employees are aware of the focus of their colleagues from day to day and week to week. This will allow everyone to have greater visibility on the achievement of the OKRs set for the end of the quarter. In addition, these Scrum meetings allow early detection of impediments and unforeseen events that could prevent the achievement of daily, weekly or quarterly objectives.
HR management in the digital environment
There are several tools that you can use to digitize HR and Scrum team management. Which ones to choose depends on various factors such as the number of team members, the different generations in the team, or the company's sector, for example. 
However, as a starting point, we advice to implement a tool that helps the development of the teams and to have visibility on employee engagement and satisfaction. A tool that provides a global vision of the workplace climate and of the people who compose it. At the same time, it allows managers to improve the management of the different teams, as they are responsible for making sure that the combination of OKR and Scrum works. 
Tools such as Nailted help to create bonds of trust by fostering transparent conversations in 1:1 meetings and by allowing employees to be recognized for their achievements in an appropriate and healthy way. At the same time it allows you to work with and track OKRs on both a personal and work level. 
If you are going to follow the OKRs methodology combined with Scrum, what you need to start with is to be clear about the purpose of the company and the roles of each team member. In this way you will be able to communicate the OKRS with total transparency and with this you will get commitment and employees will believe in your mission.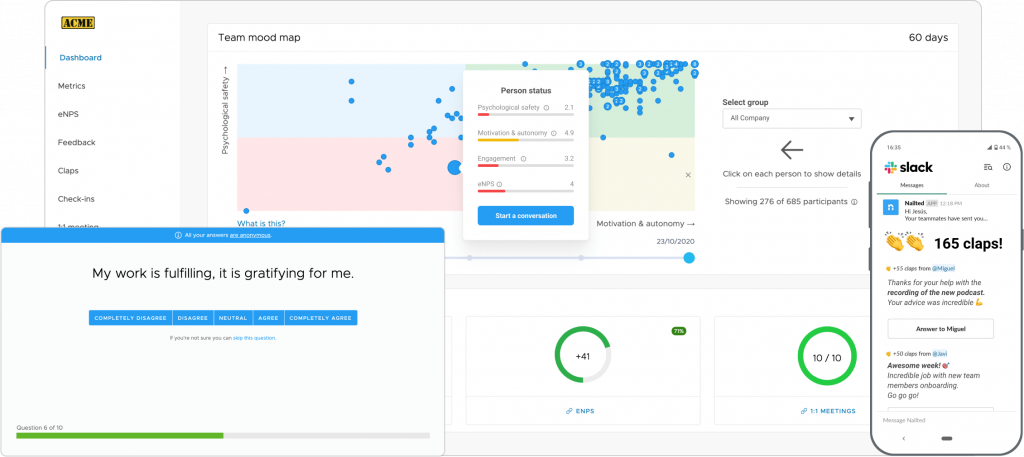 Scrum and OKRs for the reinforcement of the company culture
The Scrum and OKR methodology gives us a perfect combination to achieve a strong company culture formed by an aligned and engaged team. Implementation is not easy, especially if you have several generations in the team. But the benefits to the culture are innumerable. Layers of control are reduced, processes are streamlined without giving detailed orders and avoiding approval funnels, creativity and autonomy are encouraged for team members, among others. 
Combining OKR and Scrum results in a liquid organization formed by employees capable of using by themselves the necessary resources to move forward and achieve great results. The basis lies in communicating, transmitting and achieving achievements together, understanding digital transformation as a tool and not as an end to achieve a strong and committed culture.