The tech industry has been growing over the past decades and many of those companies have been on the hunt for top talent. However, the war for technology talent is getting tougher. More and more tech companies are having a shortage of talents that can shed light on the industry; improving talent management is a must!
1. Company Culture and Mission
The business's culture and mission are critical. Talent management becomes more effective when it's completely aligned with the organization's culture, mission, and vision. When set in motion this strategy, your employees will have a better understanding of the following:
Have a clearer sight of the company's direction.

Find their value within the business.

Have a better sense of fulfillment in their current positions.

Becomes more productive as they help the company grow.
Cultivate Trust in the Company and the Management
Trust is crucial to a tech company. If your employees can see that your business is trustworthy, they'd respect the business more and work harder to ensure that their goals are aligned with the company. Talent management would be more straightforward when employees growth is aligned with the company's mission and vision.
To ensure that trust is within the company, the firm must stay true to its mission and vision. For instance, when doing projects, the goals and purpose of the project should represent the face of the company and what it believes in.
The working environment is one of the more crucial aspects of talent management. Creating and maintaining a healthy working environment can increase engagement, happiness, keep employees more productive, and loyal to your tech company. Remember that it wouldn't just help employees but your company as well.
However, keep in mind that the working environment doesn't only focus on the location itself but on the whole. It could include the structure of the office, the people in it, the tasks, and the type of co-workers they are working with. 
Optimizing the employee lifecycle will help you reach that healthy environment you are looking for. It will allow you to give the team the best employee experience possible, by improving processes and adapting them to their needs. As a result, you'll prevent your turnover rate from skyrocketing.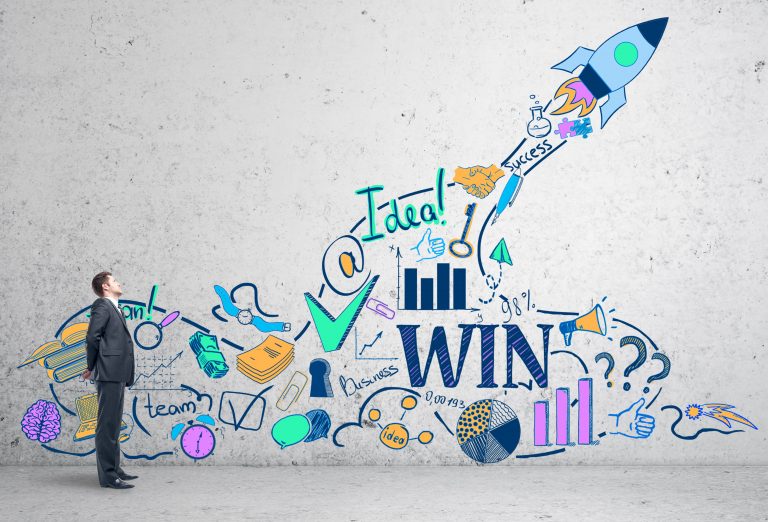 Diversity in the workplace
Diversifying your workforce is one of the best things you can do for the talent management of a tech company. Employees will become more open-minded as they work and communicate with their co-workers with different cultures, backgrounds and skill sets.
When they are working in an organization with a diverse culture, employees become more open when it comes to feedback. They'd be more comfortable giving and receiving comments from their colleagues, especially from HR, regarding their work.
Wanto learn more about diversifying your workplace? Get a step by step guide to DEI
Don't Waste the Potential of Top Talents
One thing that you should avoid is giving your top talents tasks that don't utilize their skills. They could feel that they're not growing, making them unsatisfied with the job. However, you should be attentive to their workload – sometimes the habit of going above and beyond might hinder the ability to properly assess the workload they are comfortable with.
We recommend giving them more tasks that are not repetitive and require their expertise while spreading some of the jobs to others. This will keep them challenged and, at the same time, help them grow.
Another good practice you can try with your top talent is setting SMART goals. It's a way of making them part of designing their own professional development plan. They will have the opportunity to give their input on the areas they wish to improve and develop. What better way to motivate them?
Encourage employee development
As mentioned, challenging employees helps them grow and is a good initiative to improve talent management. You can also empower employee development by making more meaningful decisions proportionally to their position. Since they will be the ones working on a certain task, they could share better insights, so make sure to listen to their ideas.
Doing this will build their skills and create a sense of purpose in the company. For example, they can share their insights on certain features' designs, technologies and business prospects.
This is why building a feedback culture has become a must! By doing so, you ensure employees have the necessary conditions to make feedback an essential part of everyday life in the workplace. It will make it easier for the HR department to gather and analyze feedback, turning all the insights into strategies to boost employee engagement. 
Discover the best practices to make feedback a habit in your company. 
Foster a company culture based on collaboration and continuous learning
When it comes to the tech industry, the skill of one employee might be something unique to the others. Your workforce has different skills; some of them can be good at one thing but need help with another. Good talent management requires identifying these situations.
Collaborating can help the job get done faster. It can also build engagement within the organization. Moreover, many Millennials and Gen-Z employees expect the organization to provide them with upskilling opportunities. Thus, failing to deliver can lead to dissatisfaction with the company.
3. Improve employee engagement
Engagement is critical, especially in the tech industry. Since remote workers are usually in front of a computer doing their jobs, there could be less interaction between people, even within the company. If you are looking for a way to improve talent management in your tech company, you need to consider employee engagement.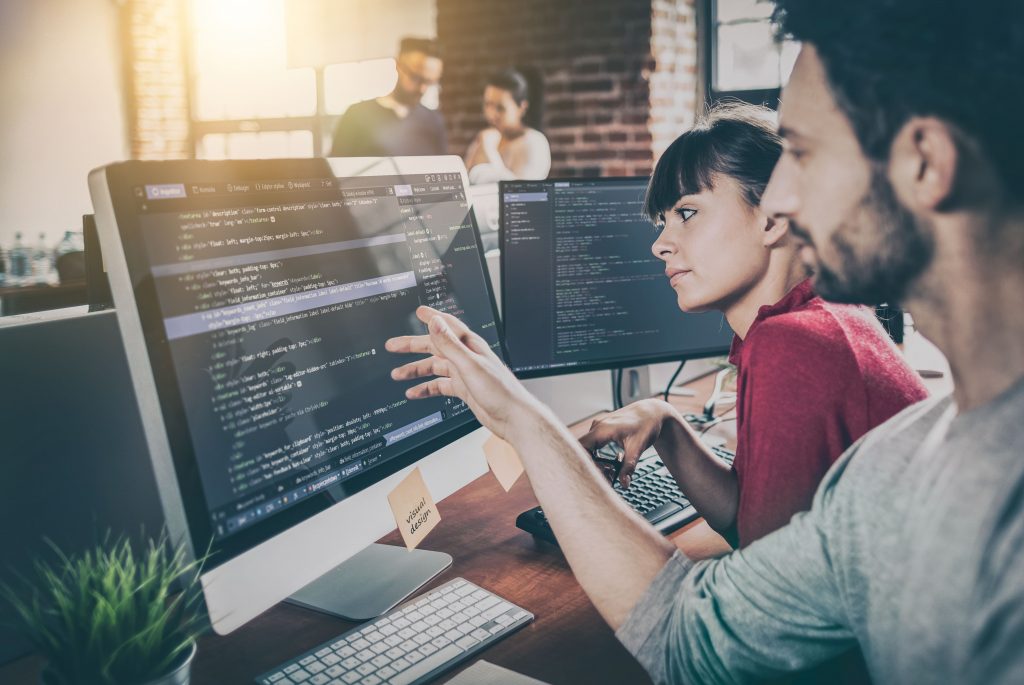 Promote employee recognition
In the tech sector, employees need to put a lot of effort as everything moves fast. They have to work hard, but when they do, you need to acknowledge their efforts and accomplishments. 36% of employees claim they leave their jobs because of a lack of recognition. 
Rewards and recognition don't only boost their engagement but also their morale. They would become more confident in their tasks and feel that they are valued by the company, thus, making them loyal.
Be sure to compensate for the outstanding work accordingly: although associated costs might look unpleasant in the short term, highly motivated employees in top positions are invaluable. It will also help you improve talent management as well.
It is important to promote recognition at all levels, not just between managers and reports. You can set an easy and fun employee recognition program, to make it part of your team's daily life. It will encourage everyone to give positive feedback to their teammates! 
According to the New York Post, this way of scheduling increases team engagement by 20% on average. Given that working hours remain the same, this, with several other benefits, makes a four-day workweek an appealing alternative to the standard schedule. As the employees' work-life balance shifts, they will accomplish more tasks outside work. For instance, they can be with their loved ones, catch up on household chores, make medical appointments, and get plenty of rest.
Other advantages include:
Less stress

Increase in productivity

Boost communication skills
Creating a culture that gives importance to the employees' development doesn't only boost engagement but also improves talent management. As mentioned, working in the tech industry is fast-paced, and there are always new things that could help them with the job.
Providing them with adequate training makes them feel valued as their professional growth increases.
For instance, you can encourage them to attend seminars or webinars to learn a few things. The employee can share it with the other employees to boost communication while giving everyone a chance to learn the same things. You need to take into consideration that not all employees have the same motivations or career goals. This is why you have to try different approaches to boost employee development.
4. Transparent Promotion Requirements
Another key to improving talent management is being transparent when it comes to promotion requirements. Employees don't want to have the same job for the rest of their life; they want to climb a career ladder and get a higher position.
Letting them understand the requirements can motivate them to work harder. As mentioned, a tech company will surely have new branches or departments that need people to work, and you can promote the people within the organization.
Top performers tend to lose their motivation if the tasks are repetitive. If they lose their drive to work harder, it could lead them to turn over. Good talent management requires you to motivate employees as they deserve. Relevant and positive feedback is one of the good options.
You can provide them with incentives; better yet, recognize their achievements and good work with positive feedback to help them improve their performance. This will push their drive more.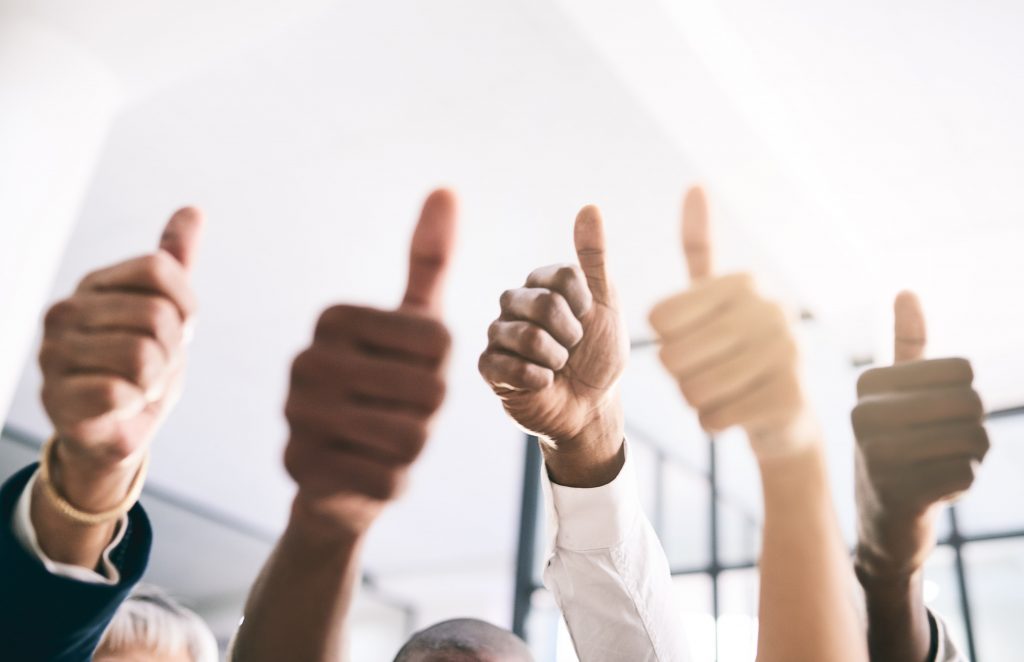 Balance Hiring New People and Internal Promotions
When your tech company starts to grow, new departments will arise. As part of the HR personnel, you might think that hiring outside of the company could help. Yes, it could, but not always. If you manage the team diligently, you will see on their data it has the potential to be promoted. This is why it is so important to keep track of the development of employees through 1 on 1 meetings, performance reviews and check-ins. Using an engagement software will help you have these processes in the same tool, so they can truly become part of the company culture.  
Before hiring outside your organization, check whether there is someone who fits the job description. Not only will it give them a good opportunity, but it will motivate them in their career growth. Promotions will motivate other employees as well, as they see there are real growth opportunities in the company. 
Nevertheless, the balance is important: being an excellent engineer does not make you an outstanding manager. Be attentive to the opinion of the people you are promoting and don't forget to examine the situation after the fact.
Good talent management is a must for an engaged team
Talent management is a tedious process. Luckily, there are tools that can help you manage the team well. Once there is effective management regarding the company's workforce, employees will feel valued and motivated. They'd work harder as they want to grow within the company, helping your tech company to grow.
Remember the key elements to help you improve talent management at your company'. It'll streamline the entire process and increase the retention rate, especially when it comes to top talents.