When building your hybrid workforce post-pandemic, you've probably found yourself searching for best practices. How to keep your team connected and ensure communication is effective between groups? What can you do to guarantee growth and development without seeing people everyday? These are likely questions that have crossed your mind.
Truth is, hybrid works very differently to our usual in-person work routine. Hybrid work is also very different from its remote counterpart! A hybrid workforce has remote employees working from home, but it also has a group of people working together at the office. So, how do we make sure these two groups are well synchronized and work as one? Here are 3 best practices you can implement in your hybrid workforce to make work as smooth as possible.
Learn how to manage your hybrid workforce with The practical guide to hybrid-remote work!
Setting specific employee goals
A goal is a shared understanding of what needs to be done as a collective or as an individual. In a hybrid workforce, this level of understanding becomes a priority! If your employees aren't all in the office or available at the same time, there's no way to communicate instructions. And so, it's best practice to clarify them beforehand.
All goals should be specific, measurable, achievable, relevant and timely. But, what else should we keep in mind when setting goals for a hybrid workforce?
Common goal-setting:

Participating in the goal-setting process will increase your hybrid workforce's commitment, and consequently lead to more ambitious goals! If it's too complicated to get your hybrid workforce together for the decision, at least allow them to give and receive feedback on their goals.
Creating interdependent objectives:

Something that should always be a priority, but often isn't emphasized properly, is being specific. With a hybrid workforce, it's best practice to have specific interdependent goals clear enough for every employee to understand. This works well with reducing roadblocks, so that employees aren't blocked by other co-workers' tasks.
Documenting:

Did you know documenting employee goals increases the possibility of achieving the end result? People forget things, and so it's best practice to have an online platform where everyone can check everything that needs to be done. Remember: a hybrid workforce complicates communication so making things clear for all is best.
Giving check-ins:

With a hybrid workforce, it's best practice to have regular check-ins on how things are evolving to raise concerns and save time in the long term. However, it's essential these are taken as easy check-ins to measure the process and not fall into a micromanaging routine.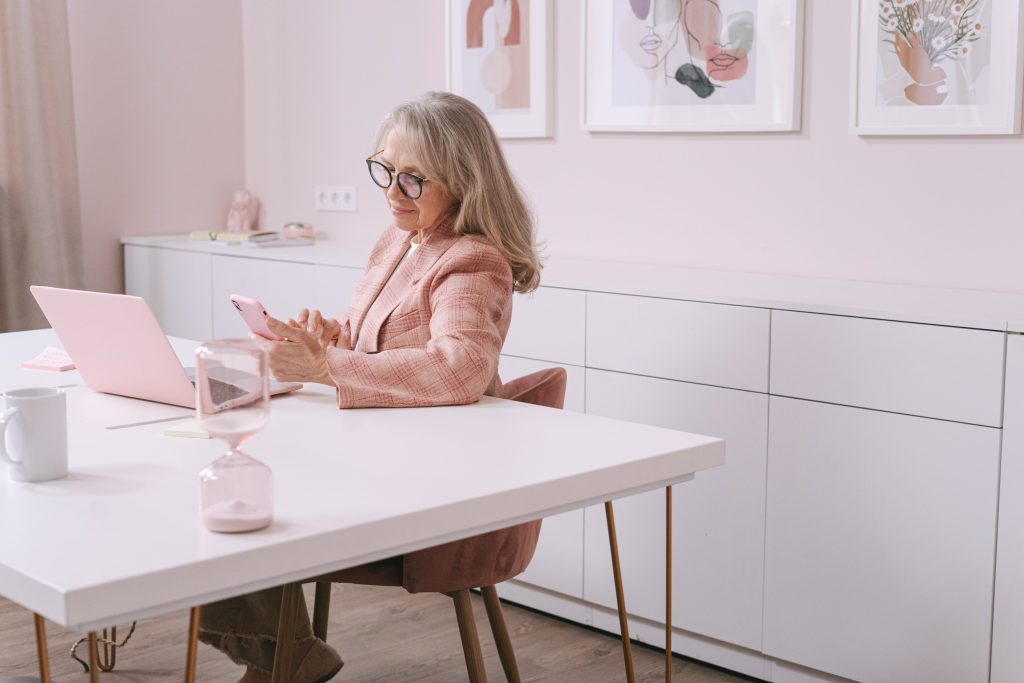 Practical best practice: OKRs, the new goal-setting trend
The Objective and Key Result (OKRs) framework helps async goal-setting with a hybrid workforce succeed. It involves more specific and quantifiable results tied to business goals and objectives, measured through process. Here are some examples:
Get 1000 answers to an online user survey

170000 website visitors

Assign 40 1:1 meetings between employees and their managers

Collect 250 potential new candidates
Remember: best practices for this framework is stating a fixed deadline and having someone responsible for each OKR. This person doesn't have to be in charge of the whole task, but they are accountable for the achievement of the goal.
Motivate your hybrid workforce's development with The practical guide to hybrid-remote work!
Measuring performance goals and staying in touch
Company policies should be adapted to your hybrid workforce. You should address how employees will be supervised, how managers will communicate, or how performance will be measured.
Remember to include certain informal team consensus rules to make sure there are clear routines. For example, it's best practice to define communication channels, clear protocols, how to manage conflict, how to request vacations, etc.
Even if you offer flexible hours, you could implement daily routines at the beginning or end of your working schedule. These can be as simple as texting good morning and goodbye to your colleagues in a common chat to let them know you will or won't be available.
In these reviews, you can set goals and achievements to talk about during your 1:1 meetings. Talking face to face, even if it's on videochat, will be more motivating for your team and help them achieve their performance goals. And bonus, it also reduces stress and improves relationships!
Finally, managing timing may become an issue with your hybrid workforce, as people can struggle to keep a good work-life balance. This issue could end up in burnout and affect mental health.
Practical best practices: Keeping a routine
Create routines

to help your hybrid workforce account for their working hours. For example, create a group chat where people say when they are in or out. This practice helps people know when they can reach each other and get visibility when they switch on and off.

Have team-consensus rules

to specify processes like working hours, conflict management, etc.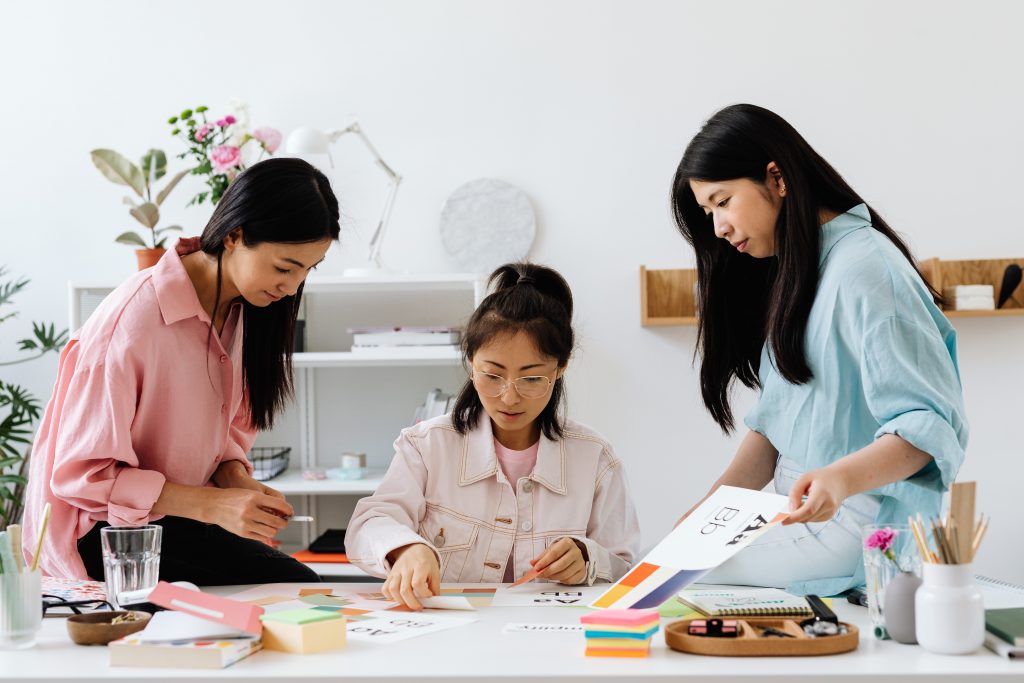 Useful routines for a better communication
A key aspect of your hybrid workforce is how they communicate with each other. Creating routines helps with separating informal interactions from work-related ones.
Write down everything:

Meetings can be misheard or missed, so it's important to keep notes for all communication somewhere they can't be misinterpreted. Implement a common online space that everyone has access to, where they can share comments or ideas and avoid misunderstandings.
Mind your tone:

It's hard to interpret tone through a video call or a text, so it's best practice to be mindful of your words and tone when communicating.
Be intentional in communication: Since communication in a hybrid workforce tends to be asynchronous, make sure messages make sense and won't be misinterpreted. Especially when giving feedback, it's possible the other person won't be online to react immediately. Be careful with ambiguous messages and avoid accidentally creating anxiety.
Foster employee engagement: Good employee engagement creates trust and eases conversations. Make sure to promote good work connections through team games, virtual team-building events or 1:1 meetings. 
Discover the routines that fit your hybrid workforce best with The practical guide to hybrid-remote work!
Look after your hybrid workforce
If you want to keep a happy hybrid workforce, you need to do it right. When connecting your in-person and remote teams, focus your best practices on collaboration and employee engagement. Working separately, things don't just happen spontaneously. You need to make efforts to make routines, communication and engagement happen. 
What works best for your team? Stay on top of your hybrid workforce's needs with Nailted. Keep an eye on everyone with regular feedback loops and insights, and build great relationships between teams with employee recognition and 1:1 meetings. Book a demo with one of our People & Culture experts and start implementing these best practices with your hybrid workforce!